Acknowledgements
We are very grateful for the generous financial support of the following institutions:
The Lunder Foundation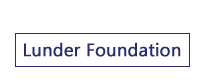 We are grateful for the support of the Lunder Consortium for Whistler Studies, which includes the University of Glasgow, the Art Institute of Chicago, the Freer Gallery of Art, Washington, DC and the Colby College Museum of Art.
We would like to thank our wonderful families, our colleagues in the University of Glasgow (particularly in the Hunterian, Special Collections and School of Culture and Creative Arts), other scholars and students, art dealers and auctioneers, enthusiastic Whistlerians (including the Whistler Society), many gracious private collectors, and the curators, conservators, scientists, and administrative staff in public collections, who have encouraged, helped, and supported our work, providing information, images and welcoming hospitality. They have given generously of their time and expertise and we could not have achieved this website without their continuing assistance.